Tank Takeover is an arena arcade-style local multiplayer game for two to four players. It was made during the last seven weeks of a Gamelab course. Gamelab was a course where you worked together in a team of programmers, artists and designers to create a game. It had a duration of fourteen weeks, working "at the office" for one day every week.
I was the programming lead in this project, I assigned tasks to the other programmers and ensured they were done in time. We started the project with two programmers, halfway through the semester another team member was assigned to do the programming for the user interface, and at the end of the semester a fourth programmer was brought in to work with us on the gameplay.
In the case of programming work I mostly worked on the tank movement, game controls (in the menus and during gameplay), and implementing the in-game user interface.
Of all games created during that course Tank Takeover was awarded the Best Design and Best Game awards. We decided that we wanted to continue developing Tank Takeover and applied to and were selected to show our game at the INDIGO showing by the Dutch Game Garden at Gamescom 2013.
Pictures & Screenshots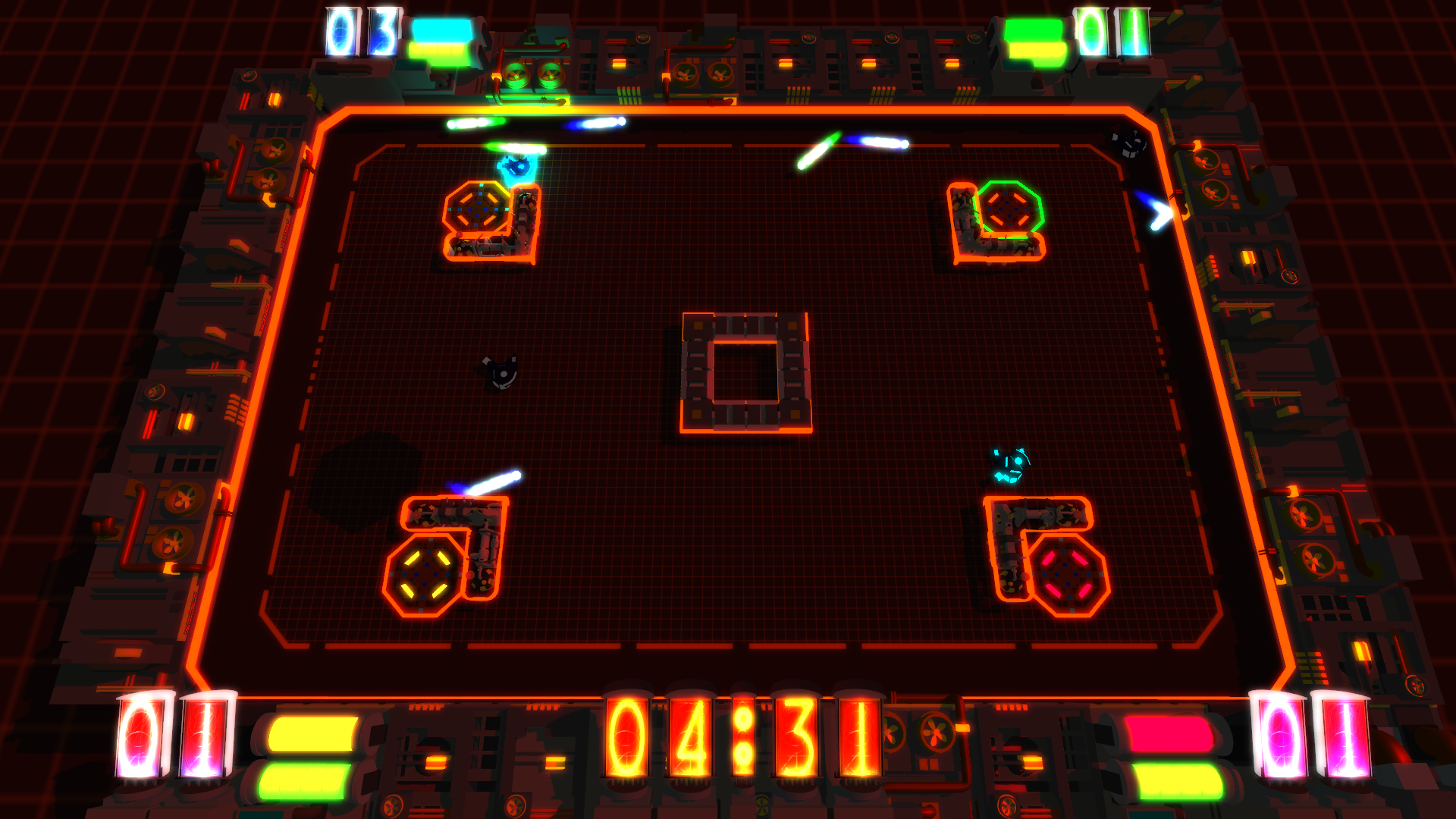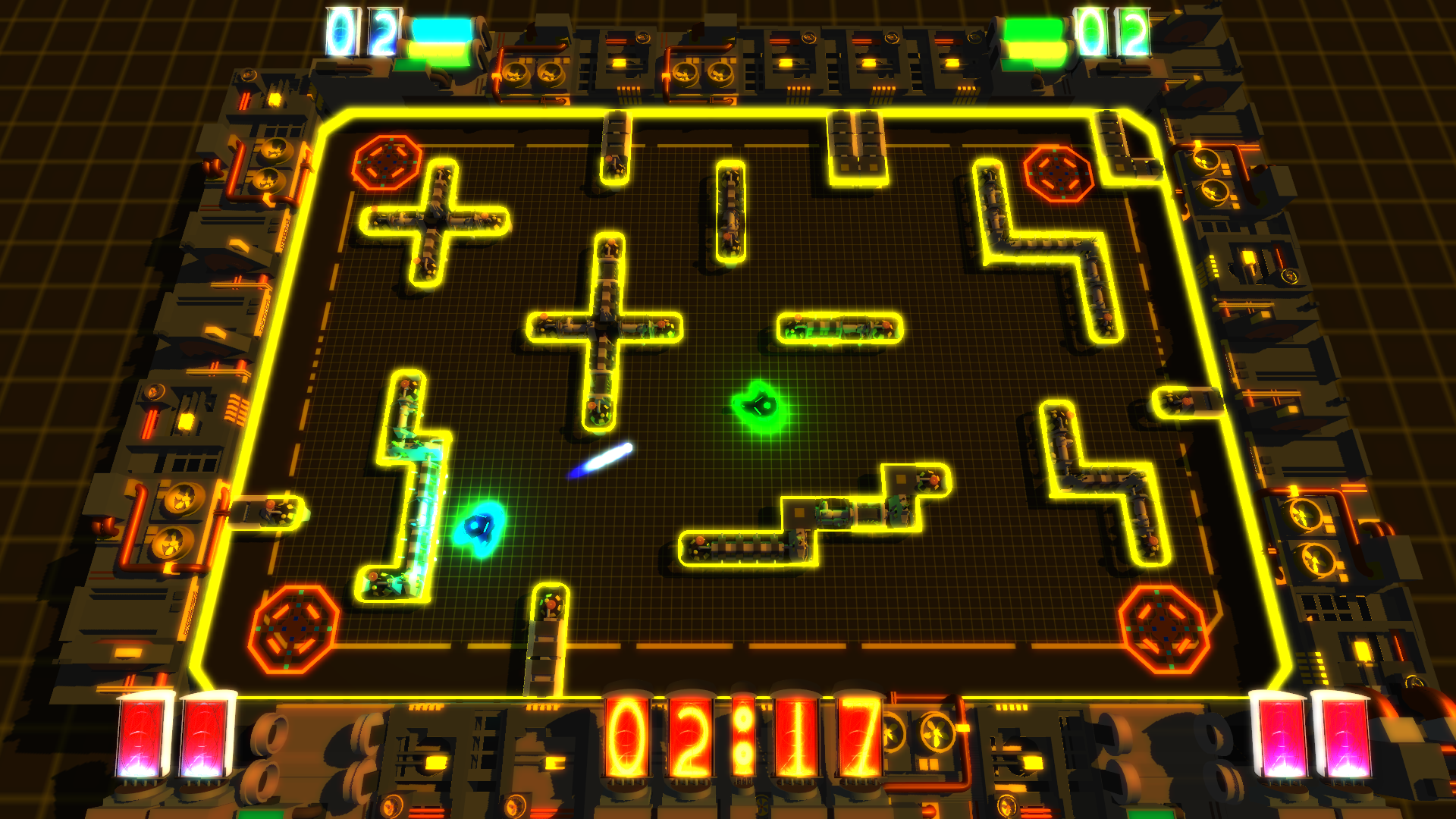 Project Details
Project Type
School project
Project Timespan
November 2012 - May 2014
Role
Gameplay Programmer & Programming Lead
Tools & Technology
Unity, XInput
Current Status
Finished
Team members

Team Lead

Design Lead

Art Lead

Thijs Waalen

Programming Lead

Design & Art

Design

Programming

Mark Moes

Programming

Thomas Möhlmann

Programming

Michael Haliwela

Art

Art

Serrick Kasmin

Art

Ben Neuteboom

Art

Thomas Schmidt

Art & Web